Texas Power Bars
The standard in weight training since 1980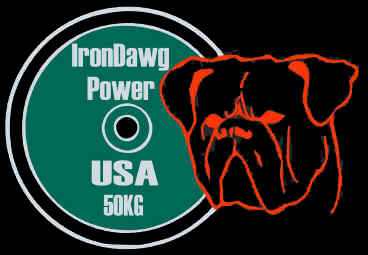 CCh

Charles Bailey 500kg
Texas Squat Bar
Tim Moon 330kg
Texas Bench Press Bar
Zahir Khudayarov 375kg
Texas Deadlift Bar
Irondawg Power, Inc. is the International Wholesale Distributor of Original Texas Power Bars
Texas Power Bars are the official competition bars of the Global Powerlifting Alliance, the International Powerlifting Organization, and the American Powerlifting Committee.
Welcome to
IronDawg Power, Inc.
Manufacturer of IronDawg Powerlifting Equipment
IronDawg Power, Inc. Sponsors the following Powerlifting Federations:
Texas Power Bars are official competetion bars.
Click on the federation emblem